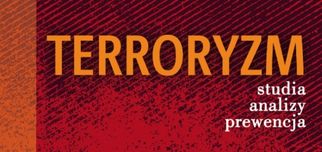 The second issue of the semi-annual journal "Terrorism – studies, analyzes, prevention" has been published. Among the members of the Academic Editor Board of the journal is Dr. Paulina Piasecka, Director of the Terrorism Research Center (TRC), and the reviewers team includes Dr. Katarzyna Maniszewska, TRC expert and Vice-Rector for International Relations. Dr. Piasecka and Dr. Maniszewska are co-heading the master's degree program in International Security Studies at Collegium Civitas.
The biannual "Terrorism – studies, analyses, prevention" is a scientific journal established in 2021 by the Polish Internal Security Agency and devoted to interdisciplinary issues related to anti-terrorist protection and building resilience to terrorist threats in the national and international perspectives.
Dr. Damian Szlachter, the Editor in Chief of the journal writes in the foreword:  "(…) In the second issue of the periodical, you will find articles devoted to, among other things: the tasks of legal protection authorities in combating terrorism in Poland, the role of alert levels in the anti-terrorist system, the financing of terrorism in a historical perspective, possible scenarios for the development of terrorist threats in the context of the war in Ukraine, as well as a case study of the perpetrator of the terrorist attacks on the Norwegian island of Utøya."
The issue includes also a review of a newly published book on methods of forecasting terrorist threats by Prof. Tomasz Aleksandrowicz, Collegium Civitas lecturer.
The journal is distributed free of charge to state administration bodies, libraries of training centers of state institutions, and universities, which conduct research and teaching in fields related to security. Its online version is available in PDF format, in Polish and English version: https://www.ejournals.eu/Terroryzm