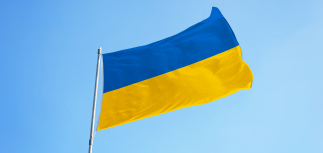 Thanks to your support and commitment to the Fund to Help Students and Employees of Collegium Civitas from Ukraine and their Families, since the war broke out in Ukraine, we have managed to raise PLN 40,000 together.
Working in agreement with the Collegium Civitas Student Council, we decided that the allocation of the Aid Fund earmarked for the student community would be determined by the Ukrainian students themselves towards a project or projects of their choice.
To this end, we have created a Ukrainian Participatory Budget for Ukrainian students using the participatory mechanisms already developed. The budget will include projects submitted by Ukrainian students that will be socio-educational and impact a wide group of Ukrainian students at Collegium Civitas. The special Participatory Budget Committee will review the submitted projects in terms of, among other things, relevance, and usefulness. These projects will then be put to a vote – our Ukrainian students will choose the projects that best meet their current needs.
It is noteworthy that so far, we have also allocated funds from the Social Benefits Fund to support employees and their families, while the Scholarship Committee of Collegium Civitas has allocated significant sums of money for individual aid grants for Ukrainian students by the end of February this year.
Below is the schedule of Participatory Budgeting activities for Ukrainian students of Collegium Civitas. We will keep you posted on the implementation of the next stages in our project.
Thank you again for your help.
Schedule of activities:
22 December 2022 – 13 January 2023 – deadline for submitting projects
by 27 January 2023 – the Commission will discuss and decide on the projects that will be implemented under Participatory Budget
February 2023 – time for students to vote on projects
March – September 2023 – implementation of the selected projects