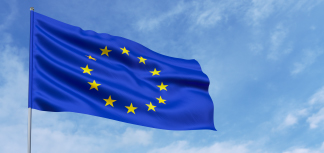 Collegium Civitas is conducting an innovative project "University 4.0 – modern development program of Collegium Civitas" co-funded by the European Union under the European Social Fund. Within the framework of the project various activities are being held aimed at improving staff competencies and the international outlook of our university. One of the components of the project are the "teaching internships". Our lecturers have the opportunity to engage in teaching at partner universities world-wide.
During the visits Collegium Civitas faculty members teach classes, hold meetings with faculty and leadership of partner universities, discuss new teaching and research projects. Thus far, our lecturers visited: University of Tirana, Albania, University of Northampton, UK, University of Prishtina, Kosovo, Humboldt University in Berlin, Germany, Politeknik Negeri Malang, Indonesia, Sogan University in Seoul, South Korea and Universita Cattolica in Milano, Italy. Next teaching visits are scheduled to universities in Germany, UK and USA.
Collegium Civitas is one of the leaders in internationalization among Polish universities – with over 20 study programs in English, students from approx. 70 countries and over 100 partner universities around the world. "The possibility to engage in teaching in different countries is a valuable lesson in intercultural communication that helps in many dimensions, incl. our work with international students at Collegium Civitas." – explains Dr Katarzyna Maniszewska, Vice-Rector for International Relations.
"We can see how much added value the teaching abroad brings – it opens doors to new projects, strengthens cooperation and also is an important tool to boost the international visibility of our university" – says Mrs. Alina Boryca, coordinator of the project at Collegium Civitas.