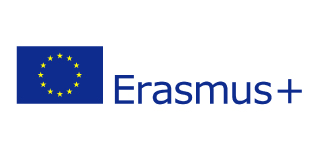 In April Collegium Civitas was visited by Dr Nurafni Eltivia representing our partner university in Malang, Indonesia. Dr Eltivia visited Collegium Civitas under the EU funded Erasmus+ programme. She is an expert in digital marketing and gave a series of lectures on topics relating to digital commerce and marketing.
In addition, Dr Eltivia met with Collegium Civitas representatives and Indonesian students who shared their opinions about studying in Poland and at Collegium Civitas. The visit was also an opportunity to discuss the development of bilateral cooperation between both universities.
"We look forward to further develop our enhanced cooperation with Indonesian academia. During the pandemic the activities were limited to webinars and online meetings, we are happy that we could finally host a visiting professor from Indonesia" – says Dr Katarzyna Maniszewska, Vice-Rector for International Relations, Collegium Civitas.
The State Polytechnic of Malang (Politeknik Negeri Malang) is partner university of Collegium Civitas since 2018, it specializes among other fields in business administration and accounting.