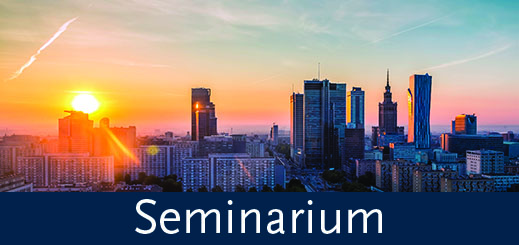 ICNC Academic Seminar hosted by Collegium CIvitas
Collegium Civitas cordially invites Students, Professors and Partner Institution to the seminar of our guest speakers from International Center on Nonviolent Conflict  (ICNC)
"CIVIL RESISTANCE AND NONVIOLENT MOVEMENTS"
Seminar will be concerned about the subject of civil resistance and nonviolent movements. It will introduce the field of civil resistance studies, highlight major data regarding civil resistance movements and focus on the ICNC work.
Date: Friday, June 9, 2017, 12.00 p.m. – 13.30 p.m.
Place: Room 1047, Collegium Civitas
About ICNC:
The International Center on Nonviolent Conflict (ICNC) is an independent, non-profit educational foundation based in Washington D.C. that develops and encourages the study and use of civilian-based, nonmilitary strategies to establish and defend human rights, democracy and justice worldwide. It accepts no grants, contracts or funding of any kind from any government or government-related organization or from any foundation, corporation or institution. It is funded entirely by the family philanthropy of the funding chair.
The seminar is open to all visitors and will be held in English.